Social Media advertising campaign for Sylvanian Families
As a photographer, I often have to climb a tree or hang out of a window to get an elevated viewpoint of my subject or get down on my hands and knees to capture a dramatic low level perspective. This however was nothing compared to the contortions I had to do while shooting a recent social media campaign for Sylvanian Families. The brief was developed by Highlight PR in Bath and the aim was to get pictures from a child's (and Sylvanians) viewpoint and place the little characters in the 'real world'.
The shots were taken in a variety of locations around the city of Bath with the tiny figures going about their everyday activities under the noses of the city's human inhabitants. The shot of the car (above) driving around the city's famous Royal Crescent required me to lie flat-out across the middle of the road. While I was trying to compose the picture and avoid being reflected in the car's bodywork my assistant had to guide traffic and pedestrians around me. None of these images have been heavily manipulated, the lighting, colour and perspective were all captured 'in camera'.
The characters are only a couple of inches high so casual observers couldn't always understand why I was lying flat on the pavement or what my lights were pointing at.
The images have been widely used to promote Sylvanians both on Twitter and Facebook and other social media though they may also be used in traditional print media in the future.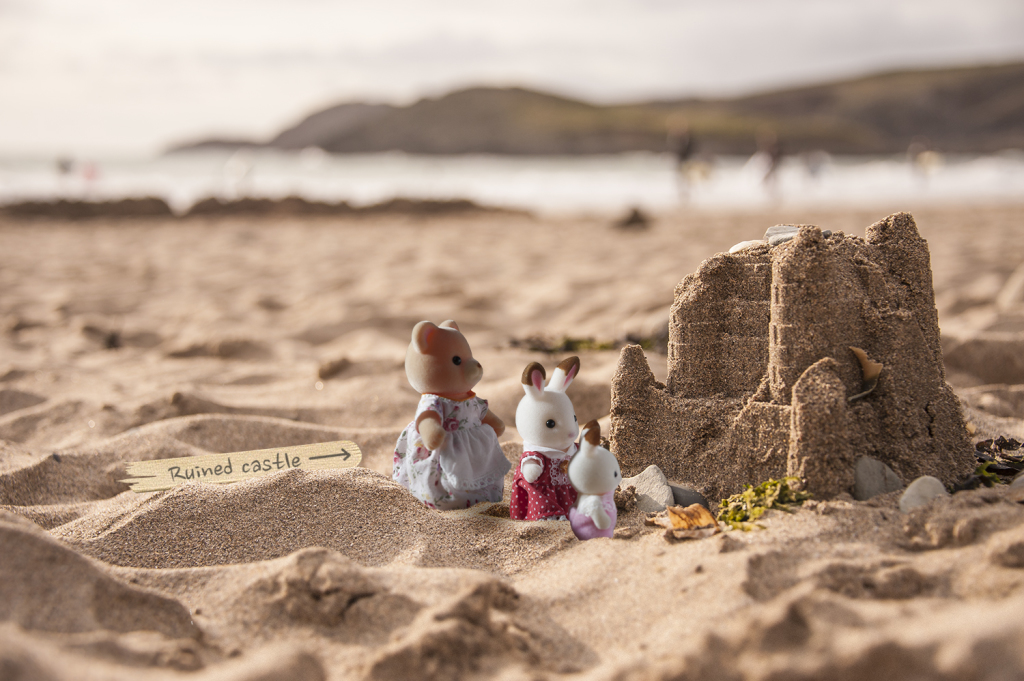 It was great to work alongside Alison Vellacott from Highlight PR and I think we managed to get some entertaining images though I think I will need to limber up with a spot of yoga before I do it again.